Glad to meet you.
Our group's name is the committee of photo exhibition about Iraq war and children.
This committee was founded in autumn of 2002 when Bush administration prepared the Iraq war.
The general inhabitants in Suginami of Tokyo participated and founded this comitte.
It is the volunteer group which took root in an area of Suginami.
The Iraq War forces Iraqi children to receive damage.
Iraqi children are the main victims of this war.
We want people to know "the fact" of this war.
"The fact" which Mass media will not report to the audience.
Let's create the society without war and discrimination.
Let's get a better understanding about Iraq and Mideast.
Let's wise up the fact of the Iraq more to the inhabitants in Suginami.
These are the mottos of our group.
I will show some photos of exhibitions in the past.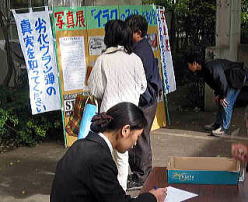 IKUEI high school on Nov. 2002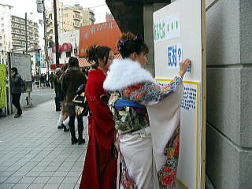 in the vicinity of Ogikubo station's entrance on Jan. 2003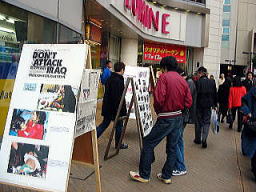 in the vicinity of Ogikubo station's entrance on Jan. 2003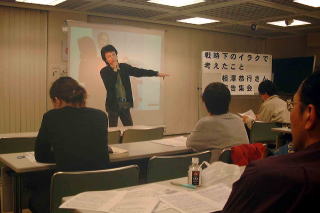 the lecture presentation featuring YATCH as Yasuyuki Aizawa who participated the Human Shield on May 2003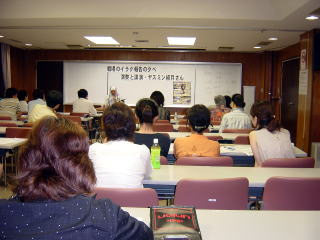 the concert and lecture presentation featuring Yasmin Uetsuki who is a Muslim and protests the invasion of Iraq by the U.S. forces on July 2003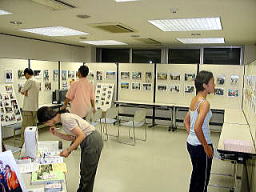 tne exhibition of Eihuku-cho on Aug. 2003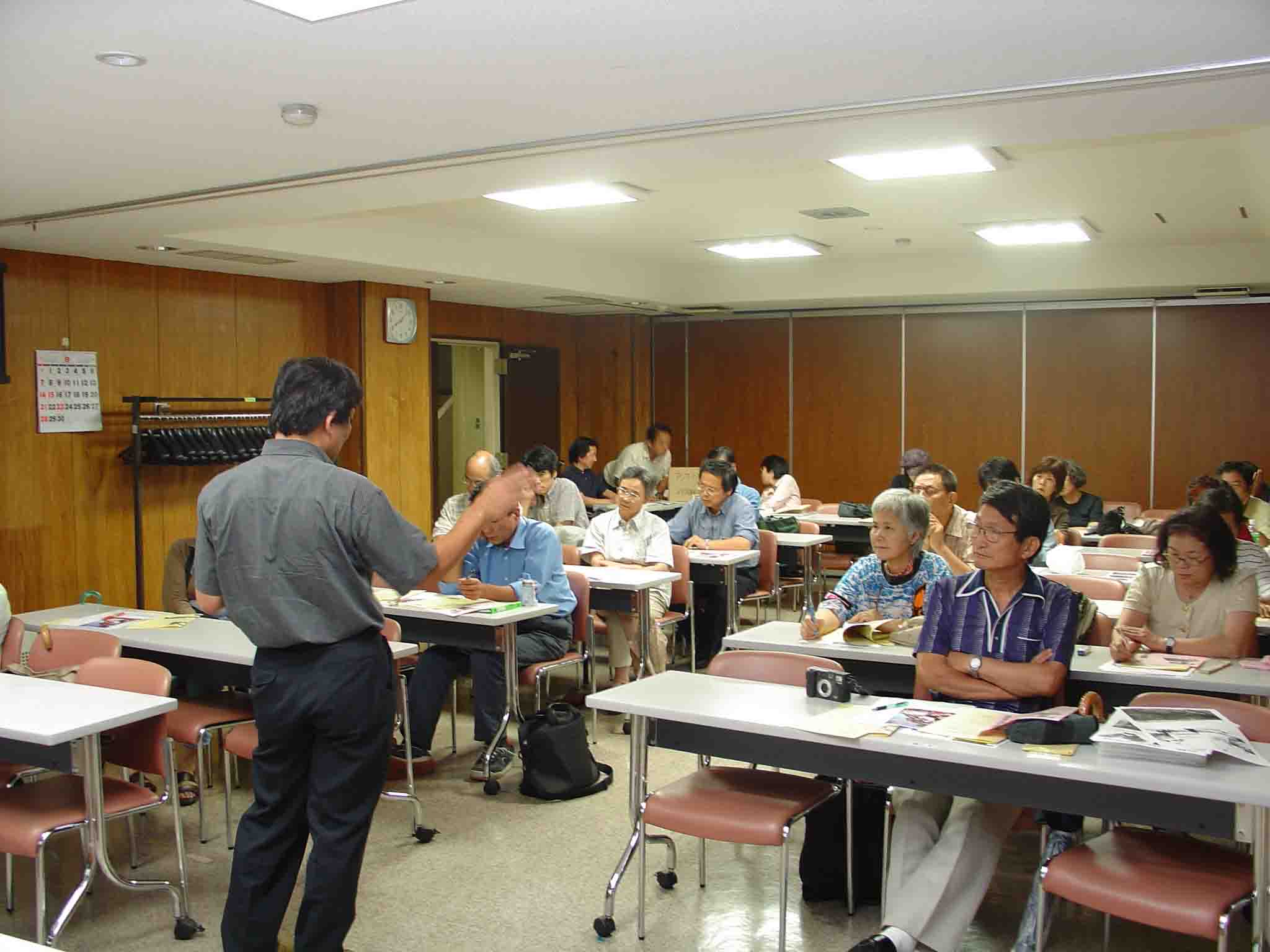 the lecture presentation featuring Susumu Fujita who supports Palestinian liberation movement on Sep. 2003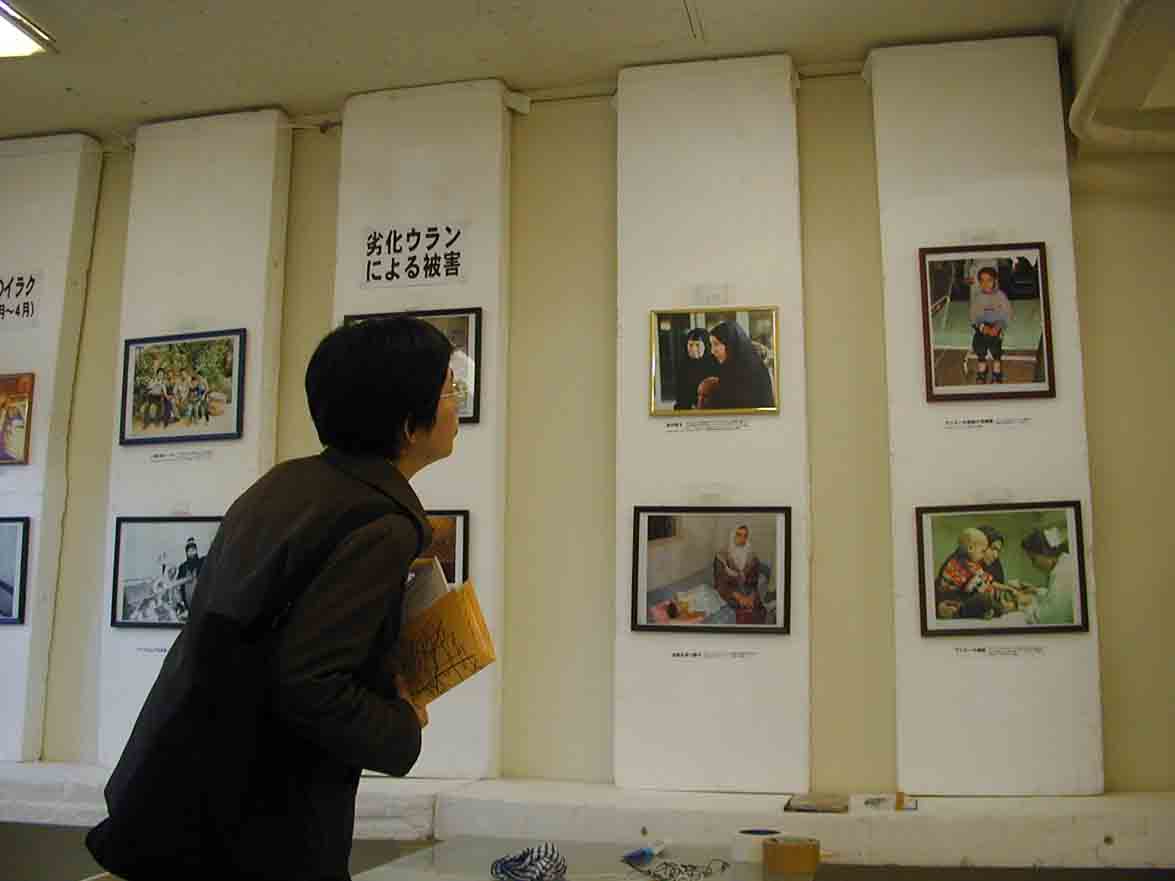 the exhibiton at the Nishiogi-kan which is a workshop of handicaps on Oct. 2003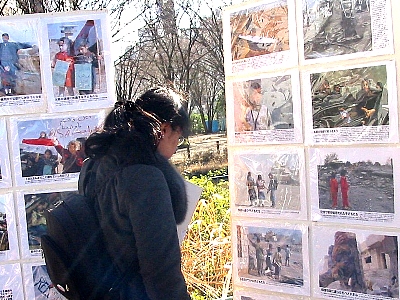 the exhibition at the Miyasita Park of Shibuya on Feb. 2004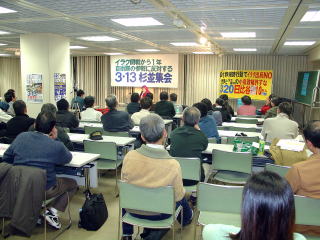 the meeting against occupation of Iraq on Mar. 2004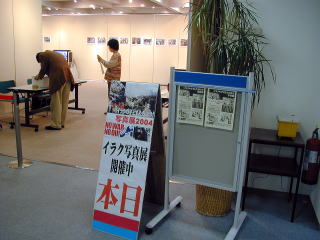 the exhibition at Kudan social education assembly hall of Chiyoda-ku on Mar. 2004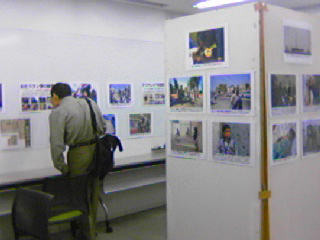 the exhibition at the "Ensemble Ogikubo" assembly hall on Sep. 2004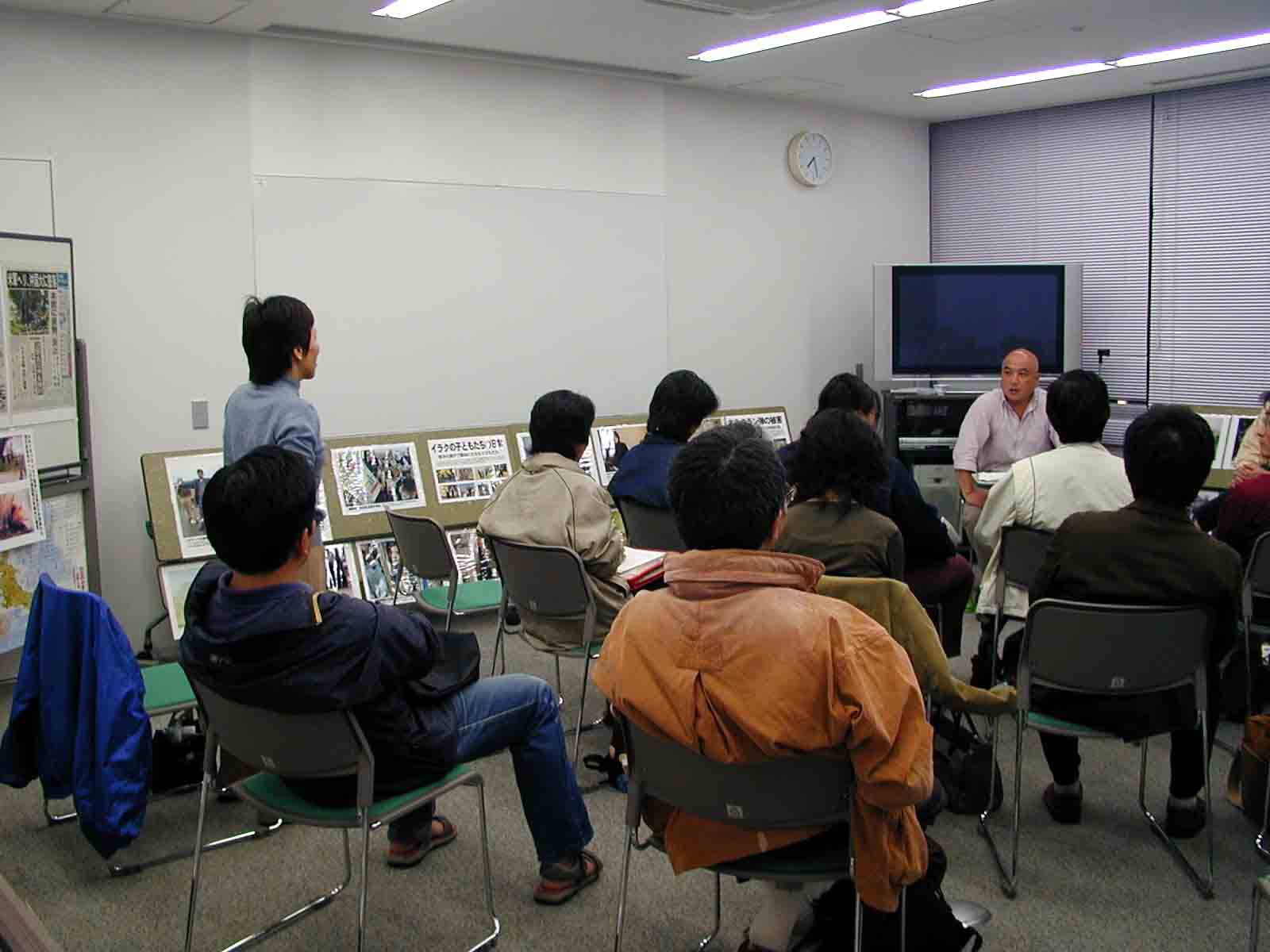 the meeting against Iraq occupation on Oct. 2004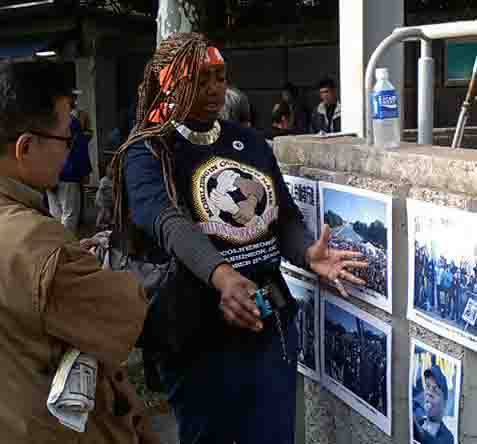 the exihibition of Hibiya open-air concert hall on Nov. 2004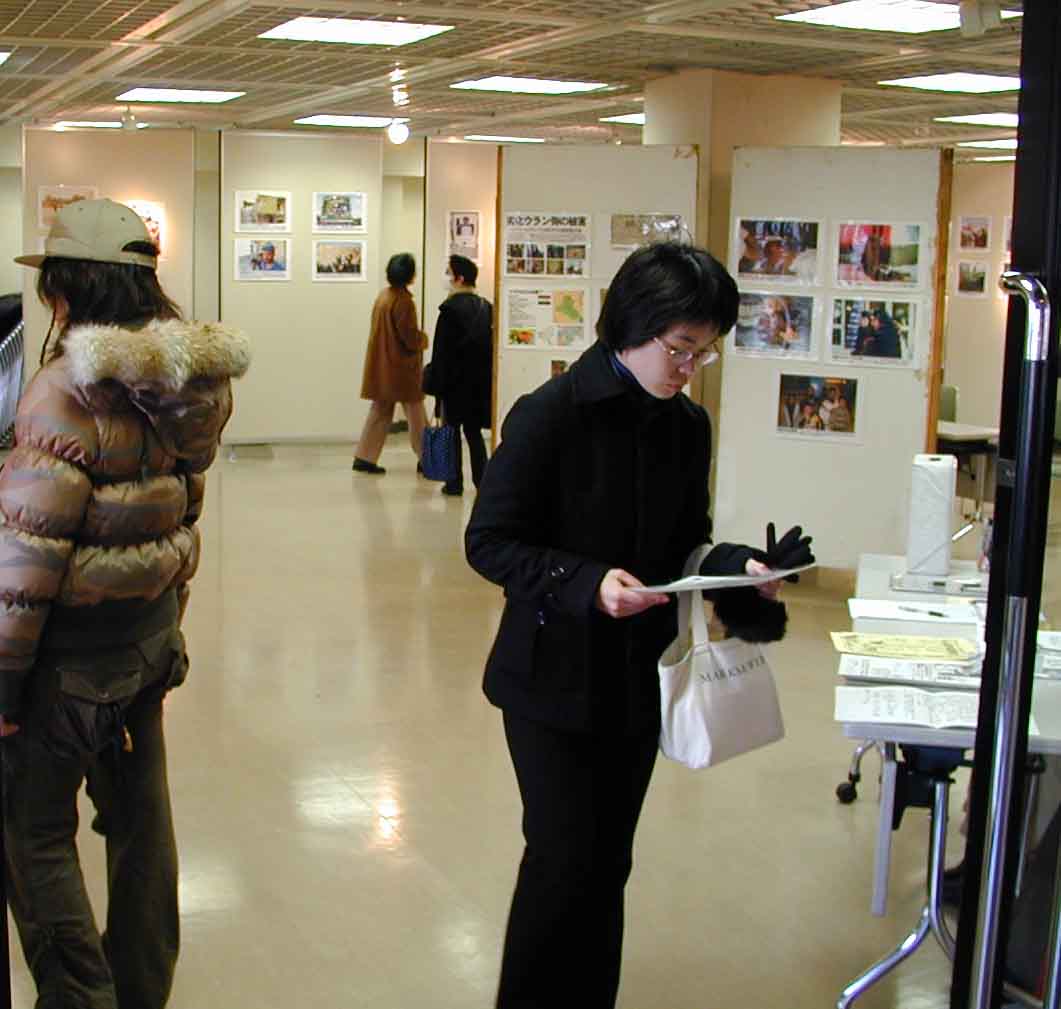 the exhibition of Asagaya commerce and industry assembly hall on Jan. 2005